Welcome to Nebraska Methodist College
Log in to view your courses, explore tools and features, and customize your eLearning experience.
If you are unable to login to Brightspace (do not try more than 3 times) - please try going to https://sspr.bestcare.org/ and resetting your password there. IF that doesn't work, please call 402-354-2280 and tell them the self service reset didn't work for you.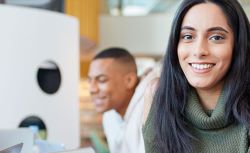 Login issues?
CNA, Phlebotomy, Sterile Processing, and Pharmacy Tech students with login issues should contact the NMC Help Desk at nmchelp@methodistcollege.edu.
NMC Academic students if you are unable to access Brightspace, My Methodist, and Outlook Email, click here to view instructions on how to reset password. 
If you are receiving the message "The account you are trying to access has been deactivated.", please contact the Business Office at (402) 354-7105.
For all other login issues, please contact the NMC Ed Tech Help Desk at (402) 354-7008 or nmchelp@methodistcollege.edu.